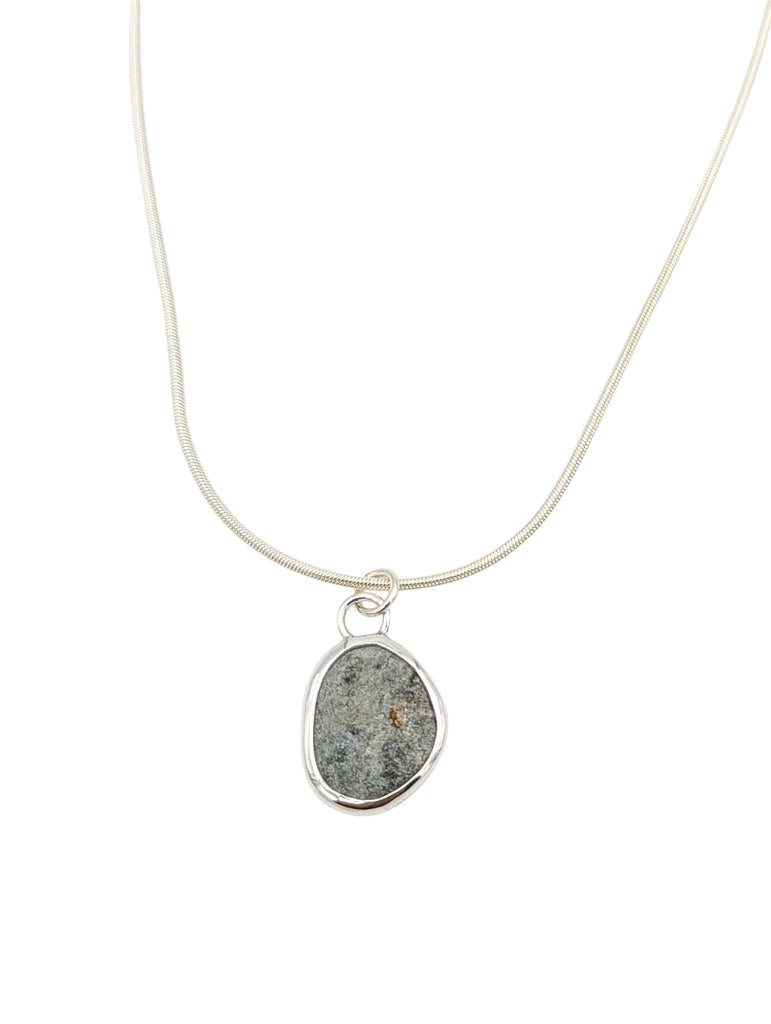 Beach Stone Necklace #1
$ 132.00
From a series of one of a kind necklaces made from a beach stone picked from the rocky north shore of Long Island. The beach stone is wrapped in fine silver around its edges. You can decide which side to wear the beach stone on as both the "front" and "back" are visible.
Stone measures about 16mm by 13mm. 
It hangs from a solid sterling silver 16" snake chain and closes with a lobster clasp.