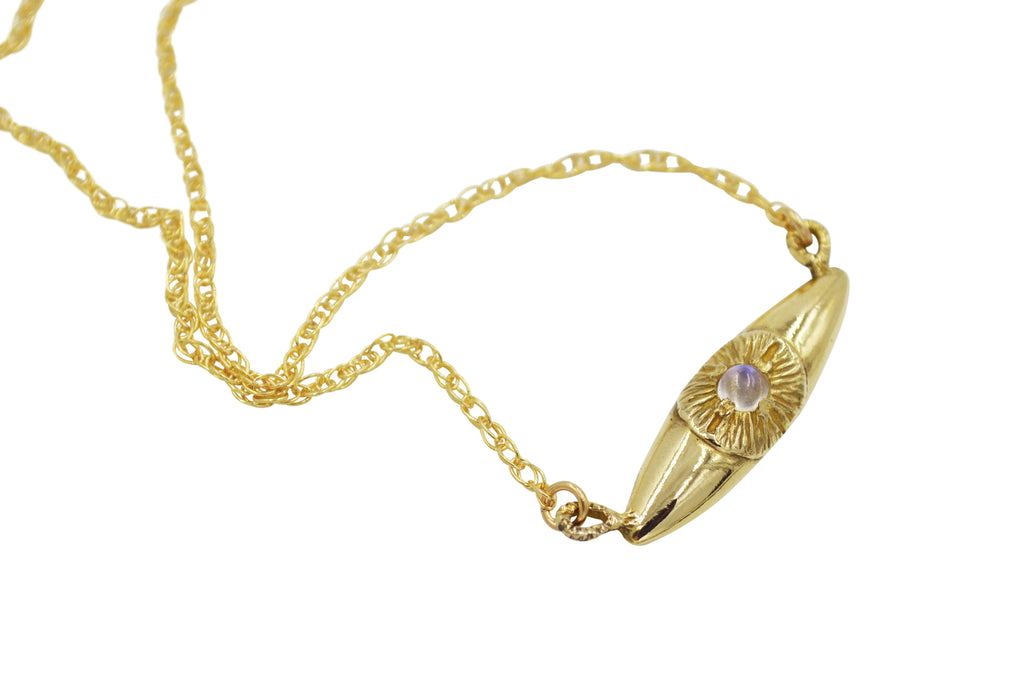 Bright Eye Necklace with Rainbow Moonstone
$ 102.40 $ 128.00
Ready to ship in 1-3 business days!
Eyes are the window to the soul. We communicate with them, show emotions with them, see the world through them. They are amazing little machines in our bodies.

Wear an eye that was hand carved in wax and cast in solid metal. Set with a small 3mm rainbow moonstone gemstone. Eye is yellow brass and the chain is 14K gold fill.

Pendant is 25mm wide. Necklace length with pendant is 17 inches long.
Shown on with black spinel gemstone.