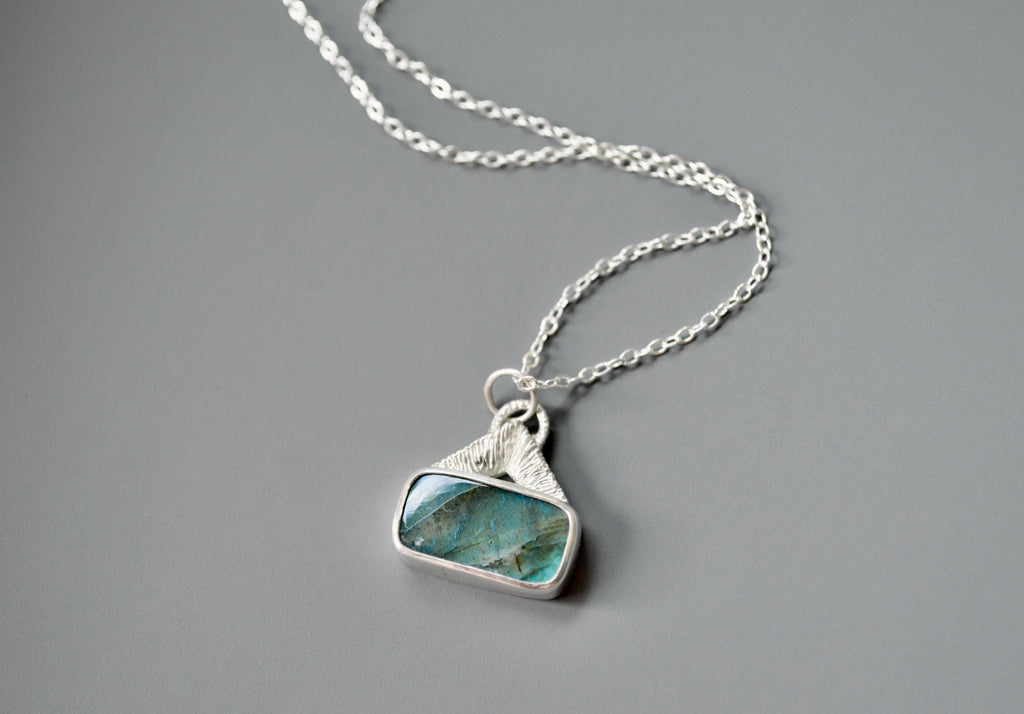 Silver Labradorite Necklace
$ 184.00
A rectangular labradorite with beautiful flash hangs from a sterling silver chain with a textured triangular bail embellishment. Currently only one available with this stone type/shape and design. 
Chain length is 18" and solid sterling silver. Stone setting is made from sterling silver and fine silver.
Stone measures approximately 15mm by 7mm. Bought from a reputable U.S. stone seller and lapidary.
This necklace is posted on my Etsy shop as well. If by some chance 2 people purchase it at the same time, it will go to whosever order went through first and the other will be refunded. Thank you!