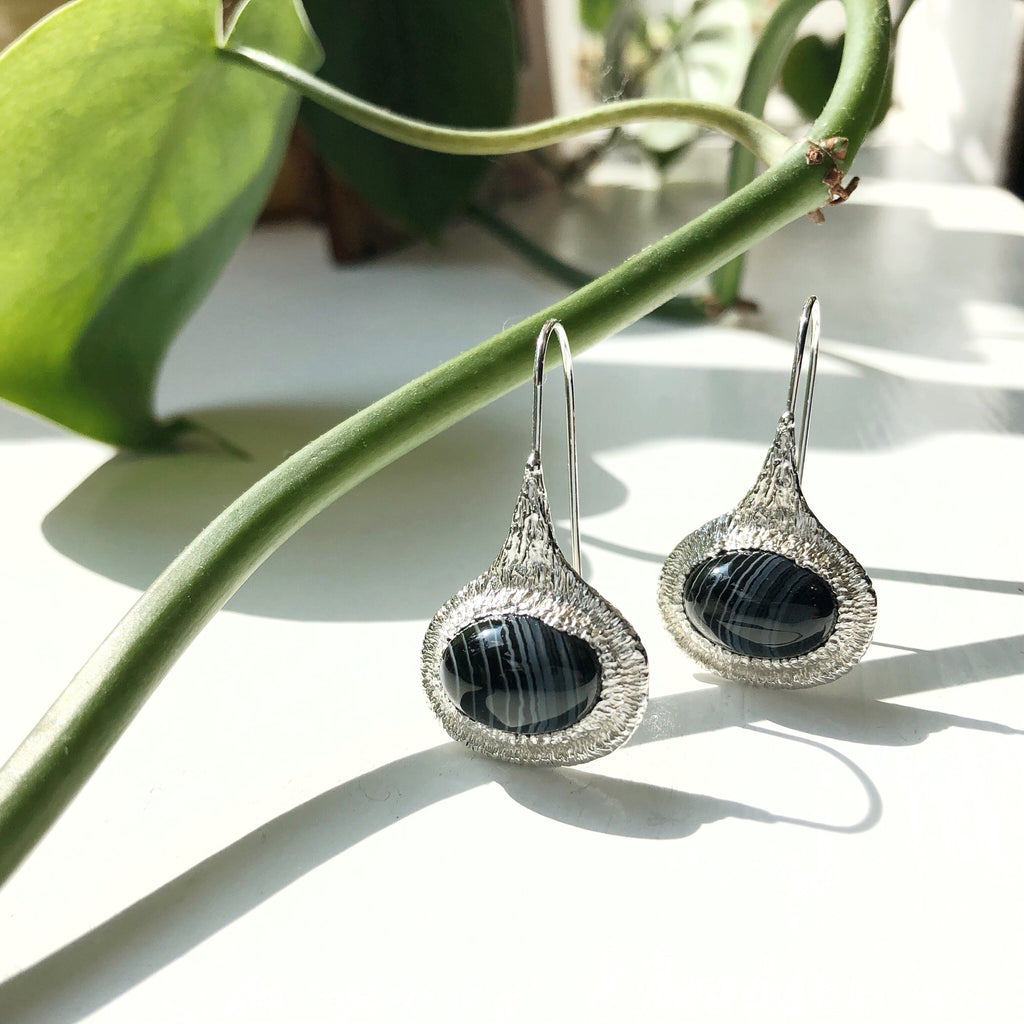 Drip Earrings
$ 176.00
Textured drop earrings featuring black lace agate gemstones.
Earrings measure about 40mm long (1.5 inch drop) and 20mm wide. Black lace agate gemstones measure 14mm by 10mm.  Patterns on gemstone will vary.
You choose your material:
sterling silver
yellow brass with silver ear wires
Please allow 1-2 weeks for your earrings to ship.