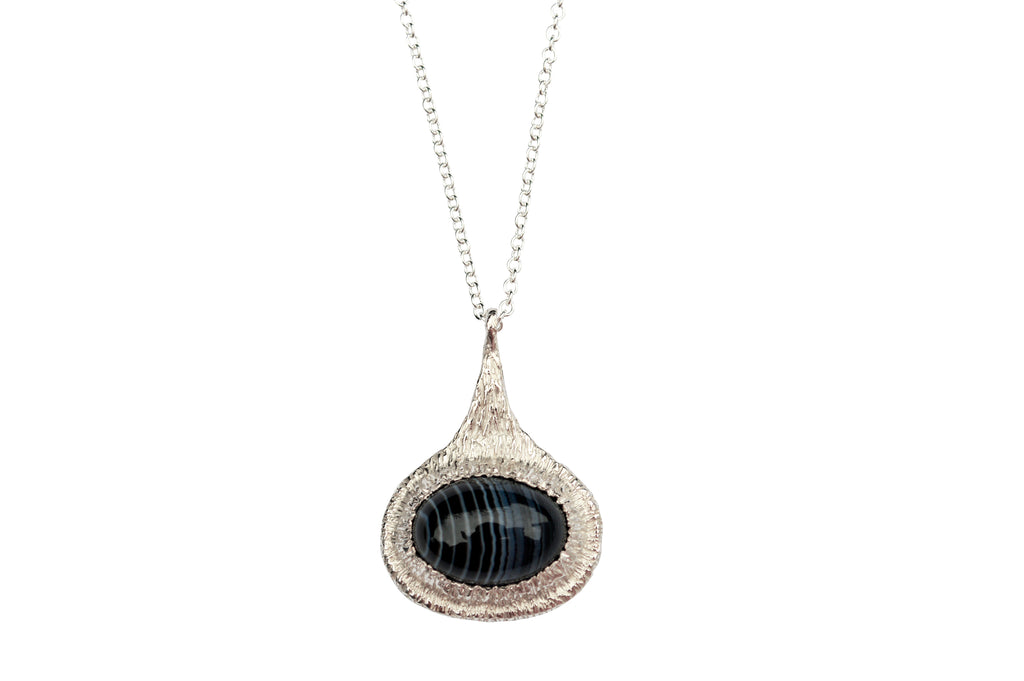 Drip Pendant Necklace
$ 154.00
Hand carved, textured pendant with a black lace agate gemstone.
Hangs from a 20 inch chain. Gemstone measures 14mm by 10mm.  Patterns on gemstone will vary. Pendant measures 29mm in length (a little over an inch,) and 20mm wide.
You choose the material:
solid sterling silver
brass pendant with 14k gold filled chain
Please allow 1-2 weeks for you necklace to ship.