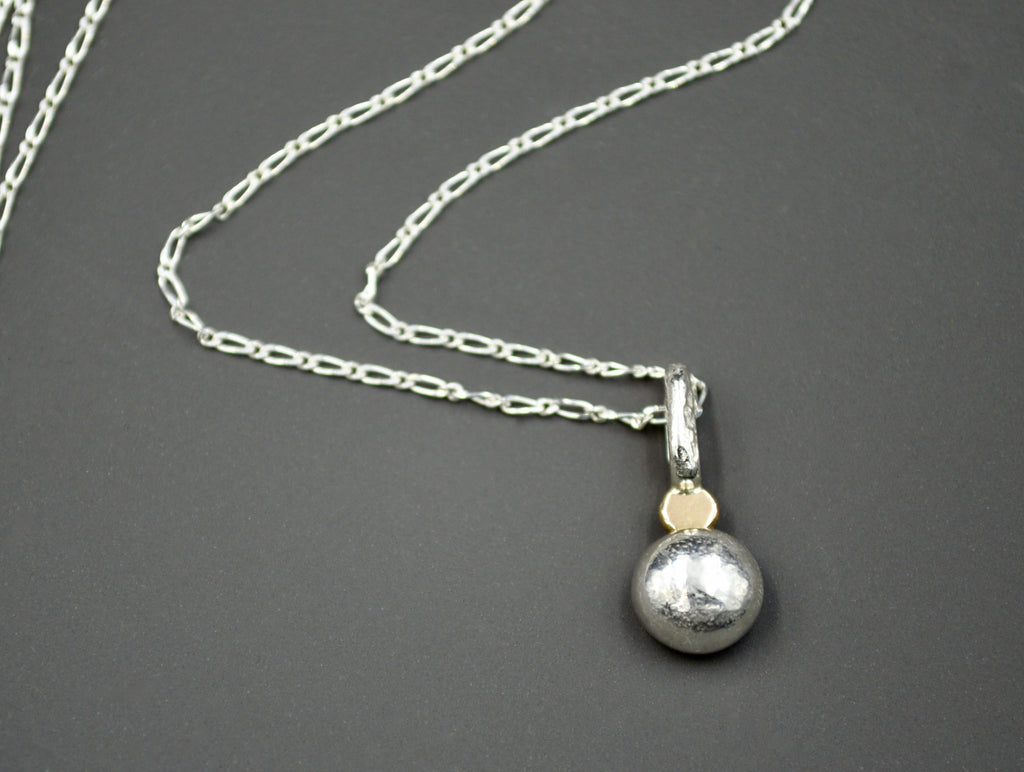 Melty Catharsis Necklace, Silver and 14k
$ 148.00
After working on a failed project for far too long, I cut it up and melted it into blobs. Then I created this with the pieces. I kept the "unfinished" texture and carved a bail into it. It is strung on an 18" sterling silver chain.
Pendant is 17.5mm long and just under 8mm wide.
Made of melted fine and sterling silver as well as 14k gold.
One of a kind.
This necklace is posted on my Etsy shop as well. If by some chance 2 people purchase it at the same time, it will go to whosever order went through first and the other will be refunded. Thank you!