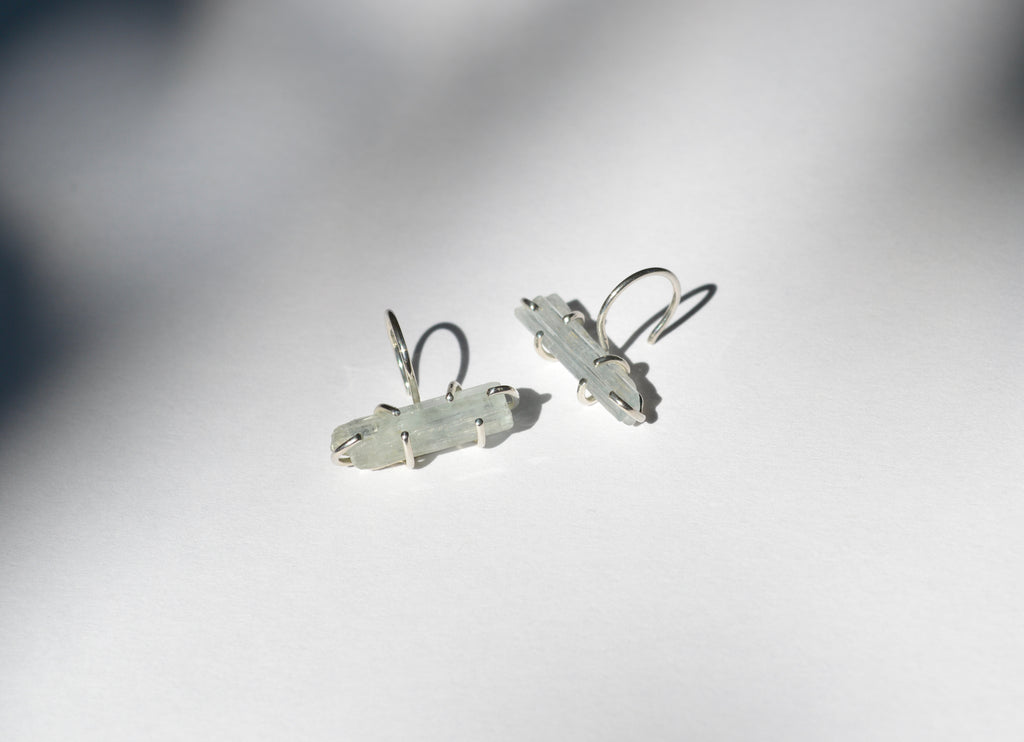 Rough Aquamarine Huggies
$ 114.00
One of a kind earrings. Two rough aquamarine rods wrapped in handmade sterling silver settings on little sterling silver huggie hoops. One aquamarine is a very pale green while the other is a very pale blue. 
Pale green aquamarine measures approx 5mm by 18mm.
Pale blue aquamarine measures approx 4mm by 18mm.
Hoops are about 10mm.
Ready to ship in 1-3 business days.