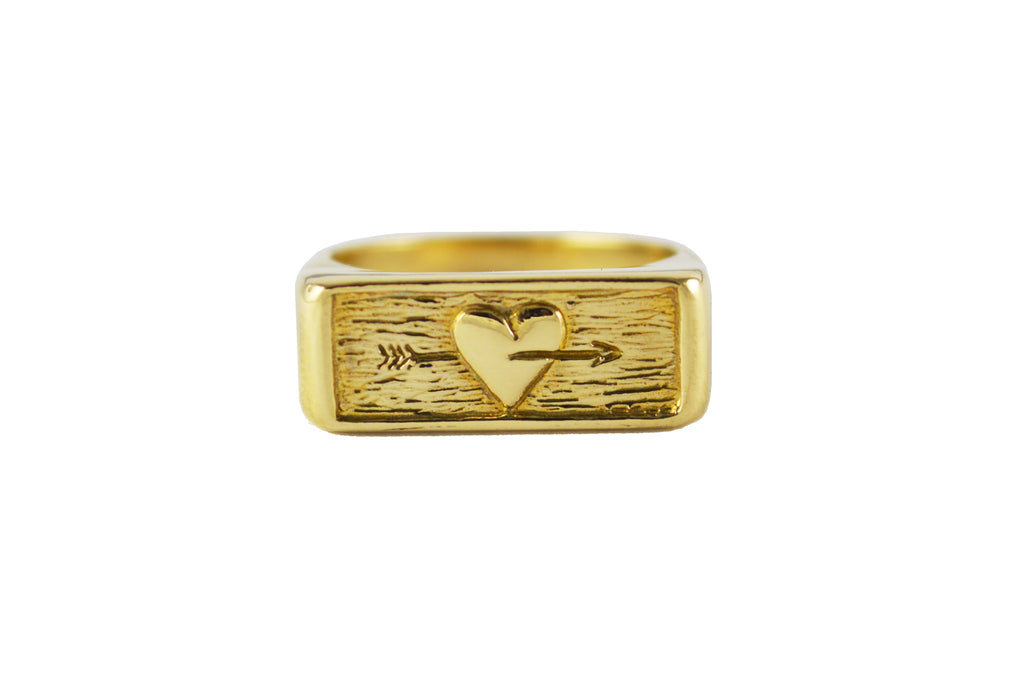 Follow Your Heart Ring
$ 84.00
From the Lost & Found Collection. This is the Follow Your Heart Ring. It is a signet style ring with a hand carved heart with an arrow going through it. This chunky style ring is bold yet sweet and is there to remind you that it's OK to follow your heart.

Available in either sterling silver or yellow brass. It is recommended to keep the yellow brass dry and away from lotions and perfumes.

The ring face measures 19mm by 7.5mm. The narrowest part of the ring is 2mm at the back of the finger.

It comes in sizes 6-8.