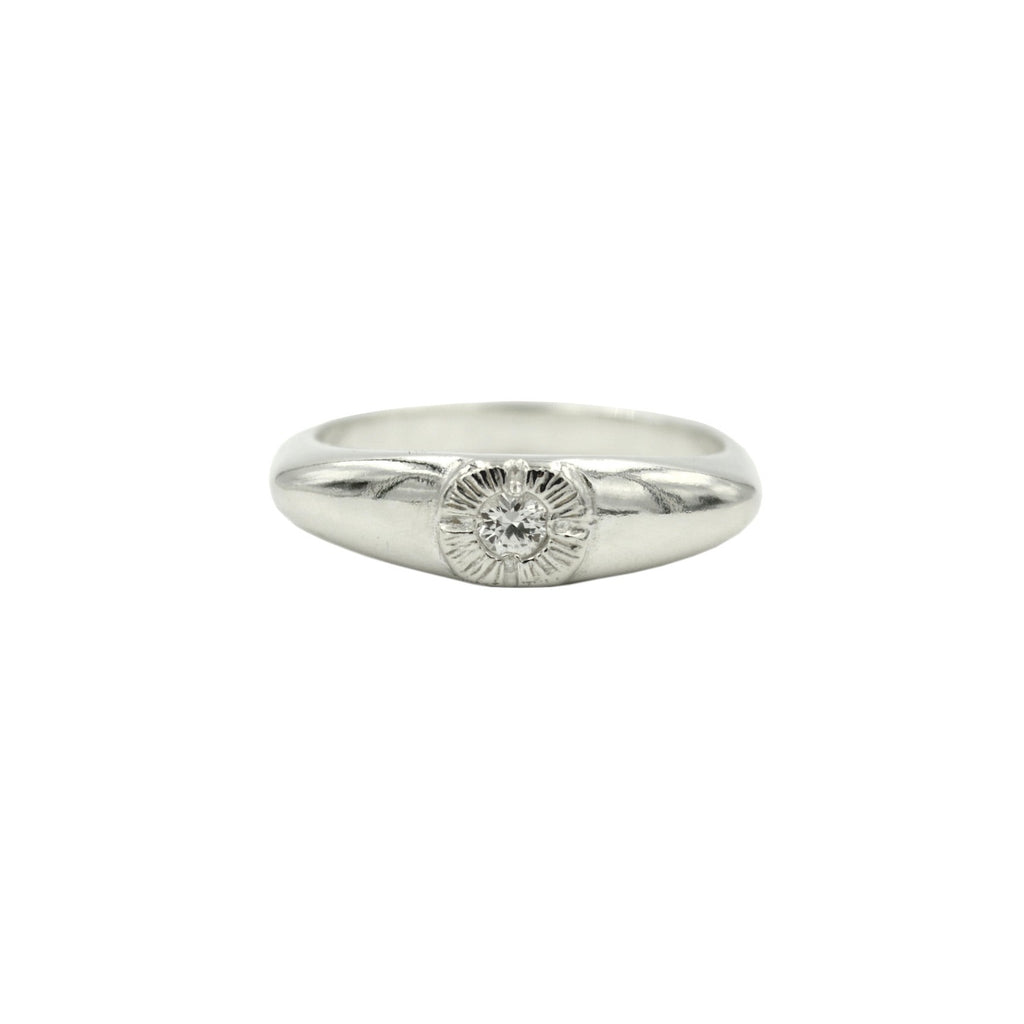 Bright Eye Ring with White Sapphire
$ 158.00
Eyes are the window to the soul. We communicate with them, show emotions with them, see the world through them. They are amazing little machines in our bodies. Add this simple Eye Ring to your ring collection.

Wear an eye that was hand carved in wax and cast in solid metal. 
This solid Sterling Silver Bright Eye Ring has a 3mm White Sapphire set as its pupil.
It is a size 7.

Ring measures 5mm at its thickest and 2.5mm at its thinnest.
Ready to ship in 1-3 business days.