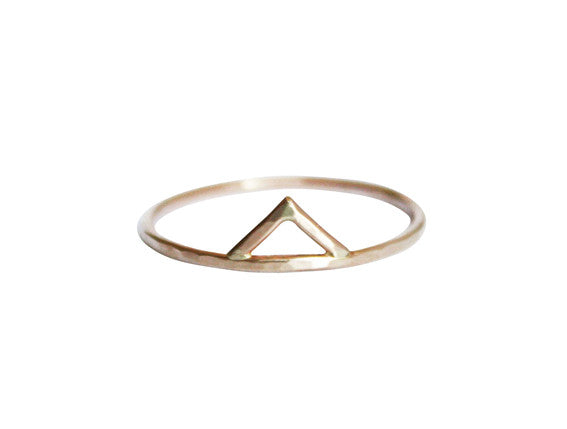 Gold Spike Ring
$ 49.00
A minimalist's favorite, the Gold Spike Ring. It is hand constructed, lightly hammered, and has a shiny finish.
-Available in gold fill or solid 14k gold.
-The ring band is thin, measuring about 1mm wide.
-The spike is small, about 4-5mm tall.
 Available in Yellow Gold Fill, Rose Gold Fill, Solid 14K Yellow Gold or Solid 14K Rose Gold.
Solid 14K versions are made to order and take 2-3 weeks to ship.
Interested in a thicker version of this ring? Shop the Mega version here.
Shop the sterling silver version here.
Shop other Classics rings, cuffs and earrings here.