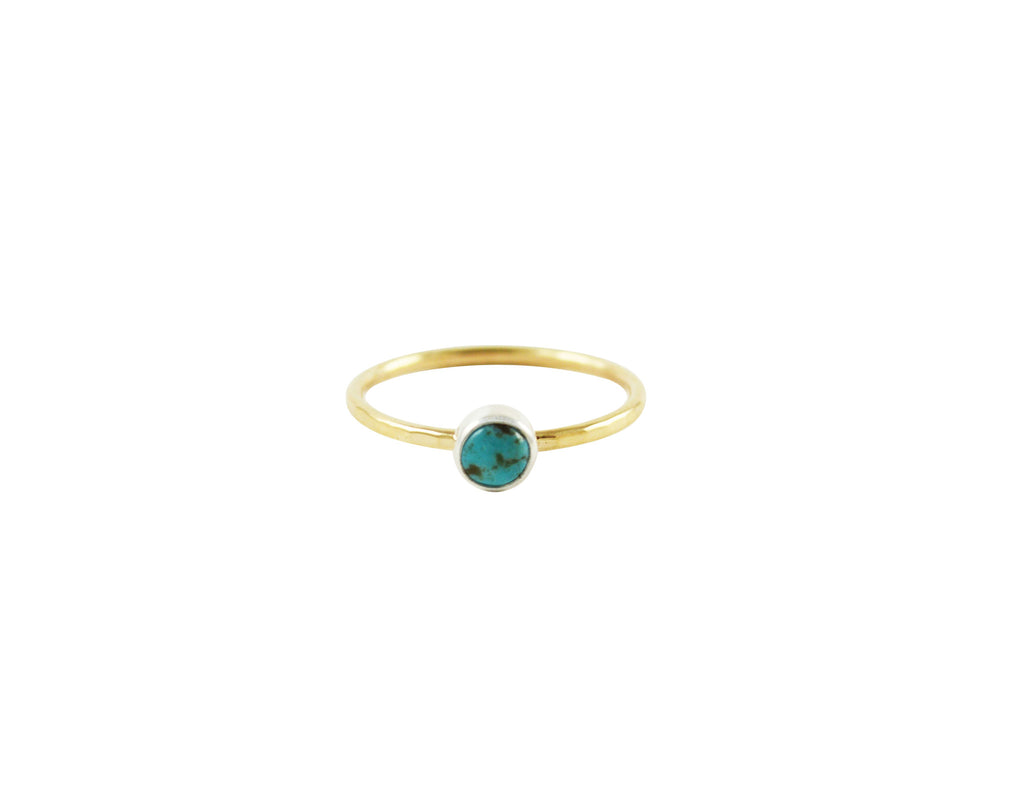 Little 14K Turquoise Ring
$ 240.00 $ 300.00
**There is only one ring left in this style. It is a solid 14K yellow gold band (silver setting) version in a size 6. Final Sale. Cannot be resized.**
This precious little ring was completely handmade using both fine and sterling silver for the stone setting and solid 14K yellow gold as the ring band.
The band measures about 1.5mm wide and has a shiny hammered finish.
The 4mm kingman turquoise is natural and each stone is unique. Be aware your custom turquoise stone may look different than the one pictured.
Ready to ship in 1-3 business days.