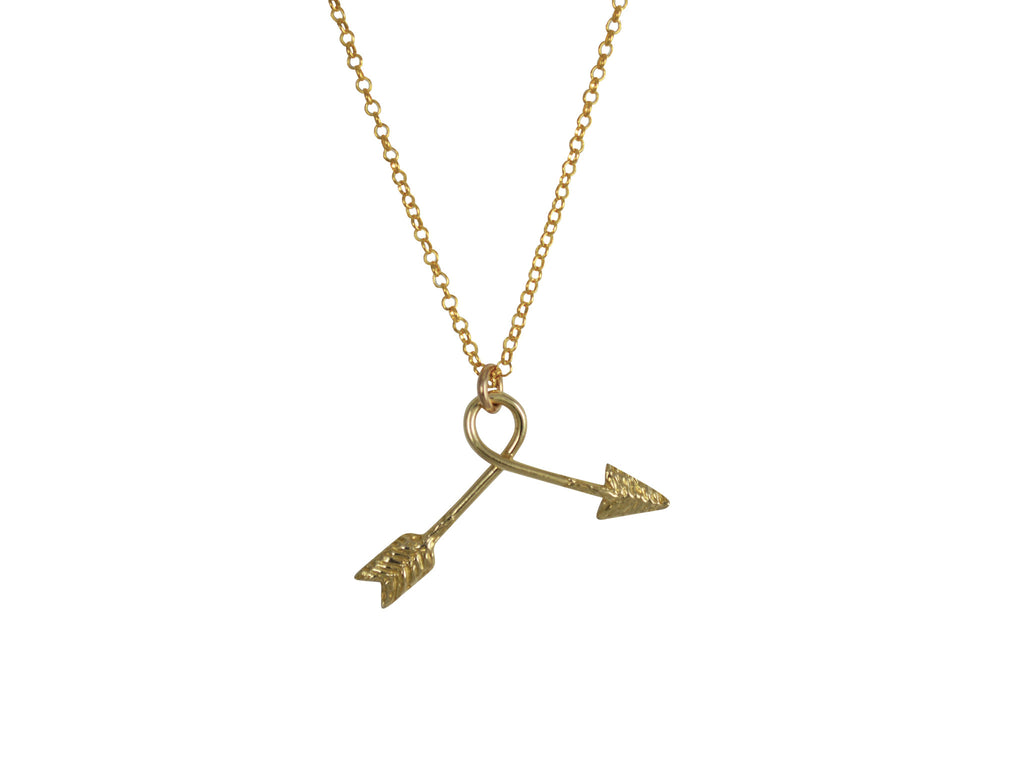 Lost & Found Necklace
$ 98.00
From the Lost & Found Collection. This necklace features a unique twisted arrow that was hand carved and cast into solid metal. The arrow represents how our paths can change throughout life. You can't always get to your "destination" straightaway. There may be detours and other obstacles, but never give up.

This necklace features a thin 18" chain. The pendant measures 25mm by 15mm.
Choose from: Yellow brass pendant with a gold fill chain OR an all sterling silver necklace.