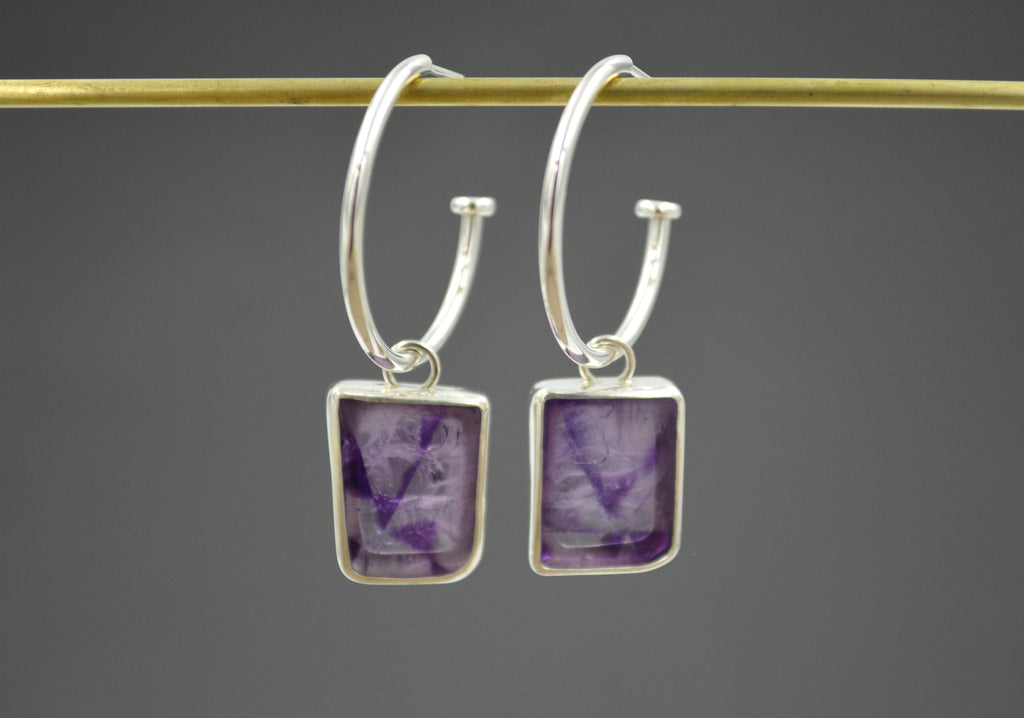 Silver Rectangular-ish Amethyst Hoops
$ 300.00
One of a kind hoops with beautiful rectangular-ish Amethysts that make a real statement. Better yet, these are a 2 in 1 design as you can slide the Amethysts off for a plain chunky silver hoop if that's what you're feeling that day. Slip them back on when you want real statement makers! These earrings were made from sterling silver, fine silver and melted sterling silver scrap.
Materials: sterling silver, fine silver, amethysts, posts and backs are sterling silver
Dimensions: Hoops with Amethysts on are about 46mm long (just over 1.75 inches). Hoops are 27mm wide (just over 1 inch wide)
These earrings are posted on my Etsy shop as well. If by some chance 2 people purchase it at the same time, it will go to whosever order went through first and the other will be refunded. Thank you!