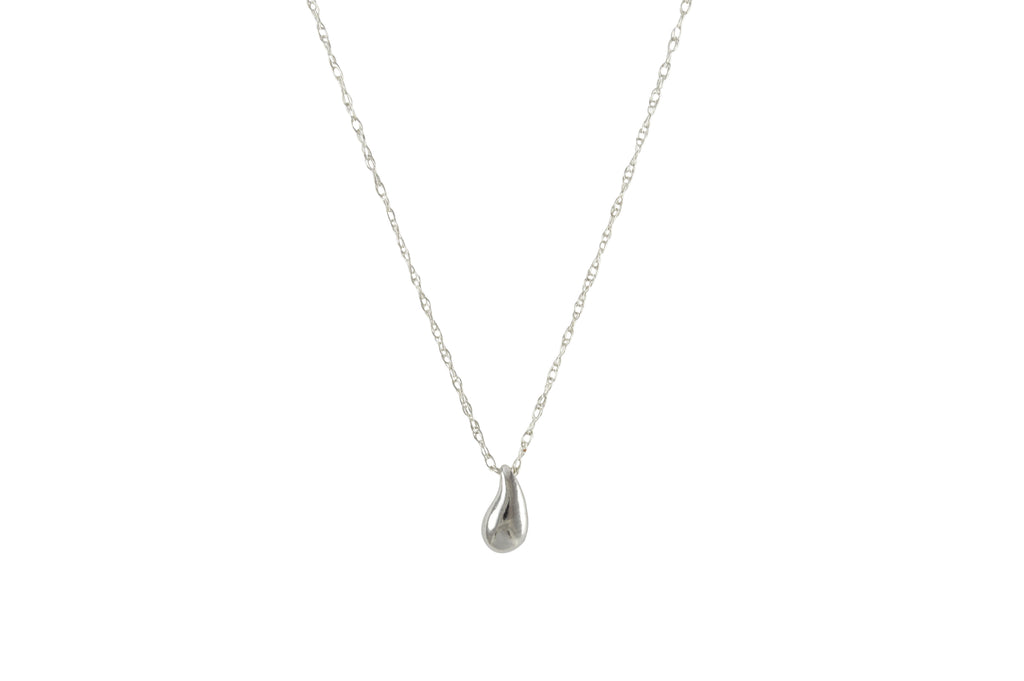 Tear Necklace
$ 64.00
A tear shed for love, hope, sadness, loss, gain, happiness, empathy. A tear can mean so much. This simple necklace can hold so much meaning to its wearer. It's minimalist design makes it perfect for everyday wear.

The small tear was hand carved and is cast in solid metal. The tear is on a thin 18" sterling silver chain.
Choose the material for your teardrop (all tears are on the sterling silver chain):
-yellow brass
-sterling silver
-14k yellow gold


The small tear measures 8mm by 4mm.

*14k gold tear versions may take 2-3 weeks to ship.