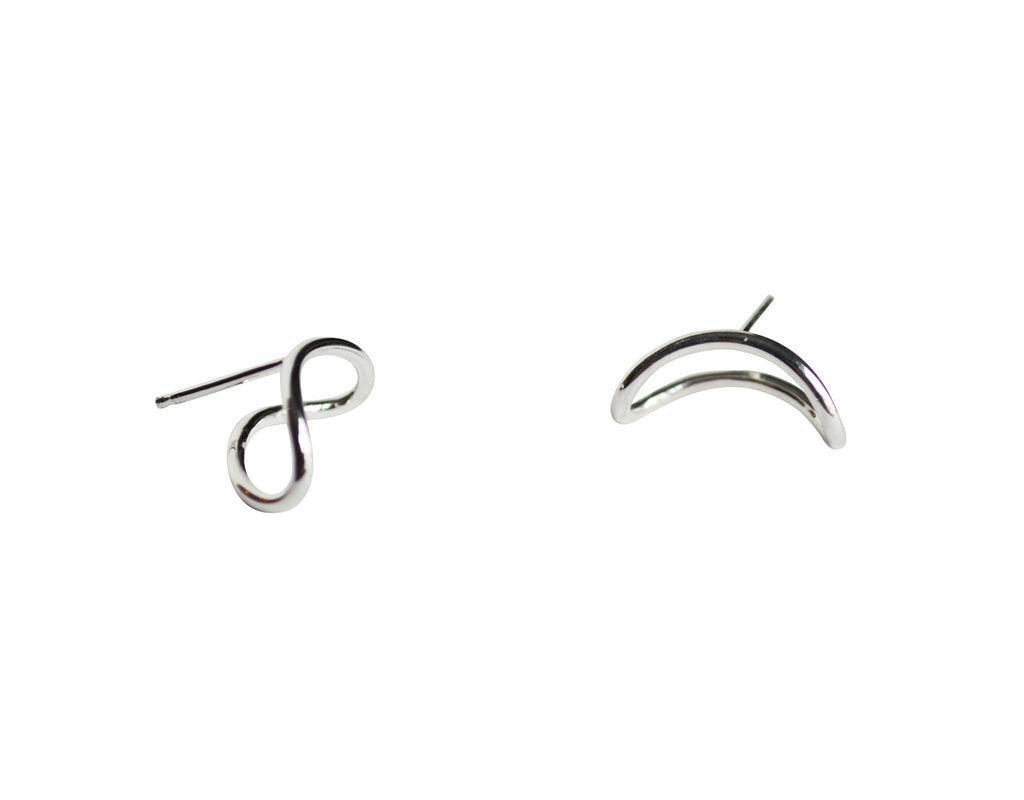 Wide Cuddle Studs
$ 60.00
Arc shaped studs, or uniquely shaped small hoops. These earrings are a hybrid of both! The earrings wrap around your earlobe as if to cuddle them. They are interesting and edgy. 

They measure about 14mm wide, or about half an inch.
They are made from thick sturdy wire.
Available in sterling silver or gold fill with sterling silver ear posts and backs.