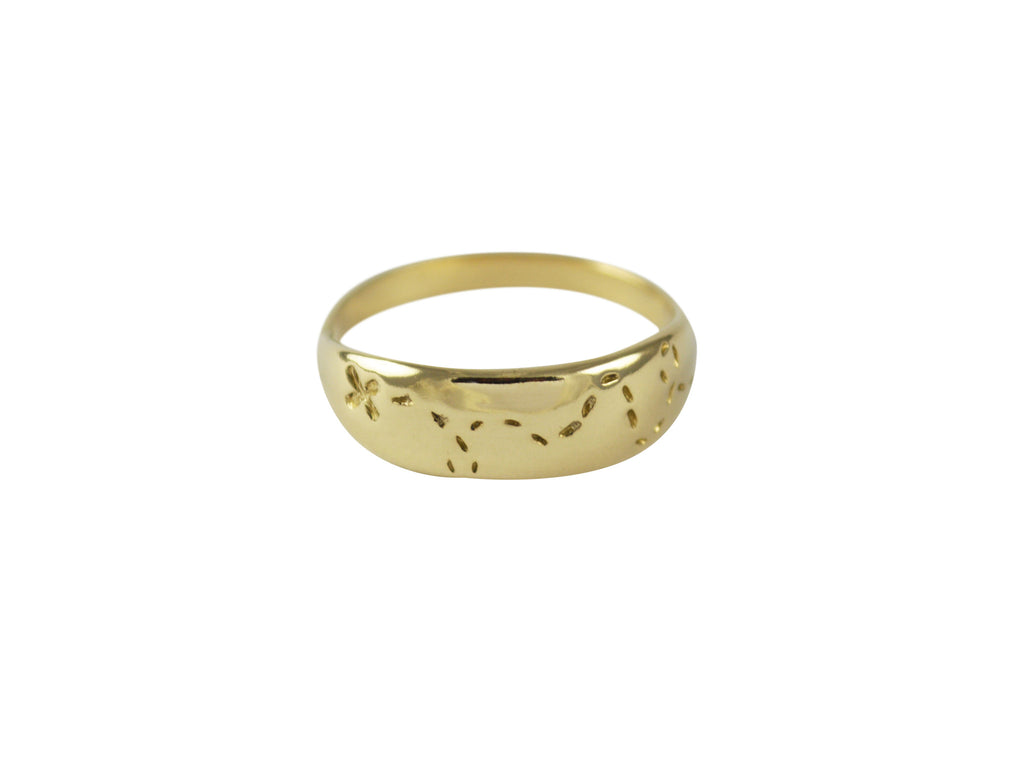 You Found Me Ring
$ 68.00
From the Lost & Found Collection. This ring represents being "found" by someone or something you love. The small dashed trail leads to an "X" that marks the spot. Get it for a loved one that you're happy "found" you, or to remind yourself that you're in the place you want to be.

Choose from yellow brass, sterling silver, 14K yellow gold or 14K rose gold.

Available in sizes 5-8.
6.5mm wide at widest point, 2.5mm wide at narrowest.
14K gold pieces may take 2-4 weeks to ship.